Introduction
The datasheet (although this is for clear, NOT the difused as I have) is here: Datasheet
This is a page giving information about the RGB LEDs I bought. Information below on the them:
Material: Metal, Plastic; Quantity: 50 Pcs
Emitting Light Color: Blue, Red, Green;
Size(Approx): 5 x 35mm/ 0.2″ x 1.37″ (D * L); Forward Voltage: 3.0-3.4V
Luminous Intensity: 12000-14000mcd
Main Color: White, Silver Tone; Package Content: 50 x Emitting Diode
PIN Layout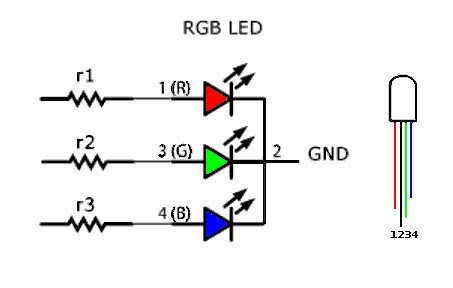 Purchase History
Bought 50 from Amazon from this page. Ordered 7th June 2016, and arrived 22nd June, not too bad for free delivery!